Assessment for Learning – The Digital Way!
Assessment for learning requires you to build learning dialogues with your pupils, staff and parents alike. The effective use of technology can be used in many ways to make this more efficient, accessible and simple, for both learner and teacher.
This course will give you practical strategies on how you can embed assessment for learning into your classroom so that you can develop these learning dialogues, engage in learning conversations with your learners, develop their independence with their learning, and motivate and inspire them to develop learning skills regardless of their ability.
There's no discussion – using technology for assessment for learning can have a massive impact on learner progress. This course will address this and the ways in which you can make it count in your classroom and across your school for all of your learners.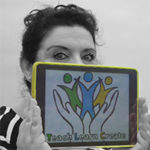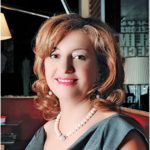 'Show Me' Training – Show Me And I Can Do.
A unique opportunity to have an Award-winning speaker, Best Selling Author and International Education Consultant Nina Jackson show you how to integrate the effective Technology in your classrooms.
Nina has the ability to engage or learners regardless of their educational needs to ensure that the highest of standards are achieved. This show me training can be catered for Digital technology, or special educational needs or outstanding teaching and learning.
Seeing and award-winning teacher in action with your students is a way to know how some impact from strategy is can raise standards.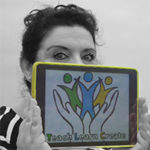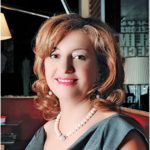 Embracing diversity and lead for global education - Creating the Global-Ready leaders!
The world that we live in demands for global engagement. Intelligent machines will create a different kind of working world. The challenges are that today's students cannot possibly process the knowledge available and that today's teachers are not the owners of knowledge! This seminar will engage all stakeholders to develop a shared mission and vision that supports global competences. There will be presentations of case studies such as: Building Capacity For Global Education and The UNESCO's Framework for Global Citizenship.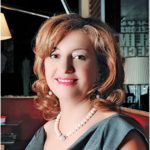 Learning Ninjas - How To Move In Mysterious Ways To Become Victorious In Your Classroom.
Learning Ninjas are very special. They find wonderful, mysterious and magical ways of creating classrooms of mystery and suspense, elevating their impact to new levels of discovery, awe and wonder.

Enter the world of the Learning Ninja, meet a real Edu Ninja and take away strategies, skills and ideas to impact teaching and learning the very next day. Move with stealth, demonstrate curiosity, welcome challenges and take action. As a learning Ninja you will experiment, take risks and be more resilient. Be warriors for the rights of education, children and you as teachers. Be victorious in everything you do.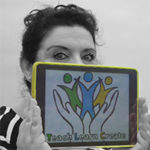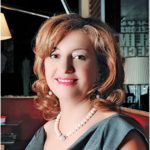 'There isn't a plaster for that!' - A Victorious Recipe for Survival in Mental and Emotional Health for Well-Being in Education.
There isn't a plaster for it, but there is a recipe for being victorious with your own mental and emotional health as well as meeting the needs of your school, the pupils, parents and the community.

Join Nina Jackson (aka The Learning Ninja) to find the ingredients to develop effective 'Mind Medicine' tools & techniques so that every person can be healthy, well and emotionally excited about learning.

The session will cover topics such as anxiety, depression, eating disorders, self-harm and positive steps towards change and support for all. No tissues required just an open and willing heart to make a difference. Make sure every child, teacher and parent is happy and healthy in your learning community.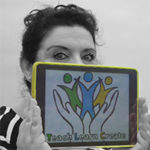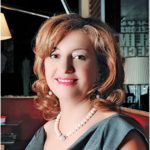 Access all Areas for Special Educational Needs - Learning For Everyone – An Inclusive Approach.
Learning & Teaching Strategies, Tips and Techniques to inspire and motivate pupils in a Mixed Ability Classroom to suceed with their Personalised Learning Journey.

This course will enable teachers, leaders and managers to ensure that every child has the opportunity to succeed and feel empowered by their own learning, leaving lessons motivated and inpspired to achieve and attain the best they can. From SEN/ALN to G&T.

In simple terms, giving every child a chance!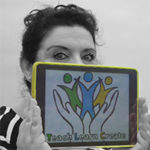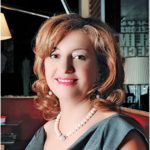 Developing Disruptive, Innovative and ICT-Rich Learning Environments - Presenting the 21st century learning habitat, reimagining schools, rethinking
This valuable workshop will enable teachers to develop a focused, disruptive pedagogical vision for learning using technology.

During the course, there will be demonstrations using flipped, differentiated, parallel and integrated classroom instruction. There will be presentations and specific school related case studies on how to use discovery-oriented, contextual, problem-oriented teaching practices. There will also be presentations engage in creative and inspiring learning with Mobile Tech. There will also be instruction on how to teach for all types of literacies, and for collaborative learning and problem solving techniques that disrupt existing traditional educational methods with innovative ICT – Rich Learning Environments.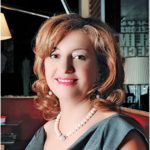 Using the STEAM approach for developing the 21st century smart skill set.
Designing holistic educational lesson plans using comprehensive approaches that truly involve students in deep learning experiences. Integrating Art with Engineering Science and Technology. Create learning experiences. Developing STEM lessons. Plan for all-inclusive lessons; choose the right device, digital recourses and pedagogies for deep learning experiences.

This exclusive workshop will enable teachers to engage students in hands-on inquiry, open-ended exploration, productive teamwork while focusing on real-world issues and problems.

Learn how to nurture trans-disciplinary approaches to learning by learning how to use the Engineering design process of STEAM lessons. During this workshop, there going to be presentations plethora STEAM lessons that offer rich possibilities for creative learning for all school levels.