The FUNecole® eLearning Solution
FUNecole® is a cloud-based resource solution, packed with engaging multi-media and standards-based curricula for grades 1–6. As a project-based interdisciplinary program, FUNecole® incorporates components of STREAMS (Science, Technology, Reading & wRiting', Engineering, Arts, Math and Social sciences), Digital Literacy, Computer Science/coding, 21st Century Skills and Social Emotional Learning. FUNecole® is compatible and is accessible anywhere, anytime and on any device, with an internet connection. All the material is delivered through the FUNecole® learning platform and is available for a yearly subscription fee per-student.
It is a systemic school-wide solution that fosters a disruptive transformation of Elementary education toward global collaboration and social cohesion. The FUNecole® turnkey eLearning solution has been successfully deployed in the educational market since 2005. The FUNecole® themed lessons encourage students to "see" the wider picture, pinpoint opportunities, think critically and creatively, take risks, collaborate, make connections, imagine, discover, solve problems and strive for higher achievements. FUNecole® incorporates Science, Technology, Reading & Writing, Engineering, Arts, Math and Social Sciences in the FUNecole® dynamic STREAMS approach. The FUNecole® Social-Emotional Learning component nurtures students' self-awareness, self-confidence, and decision making.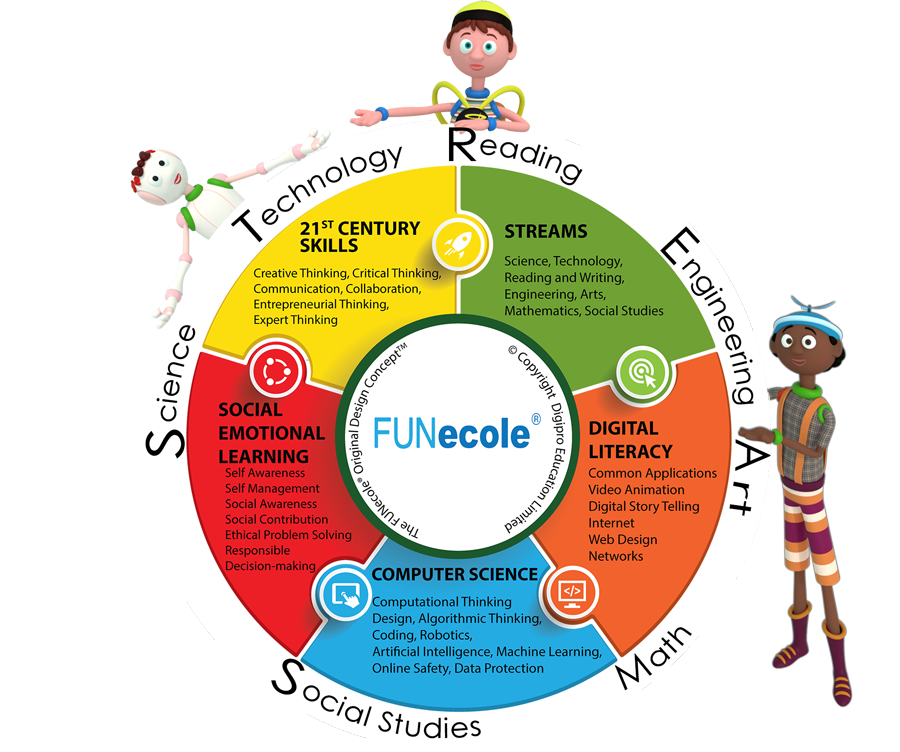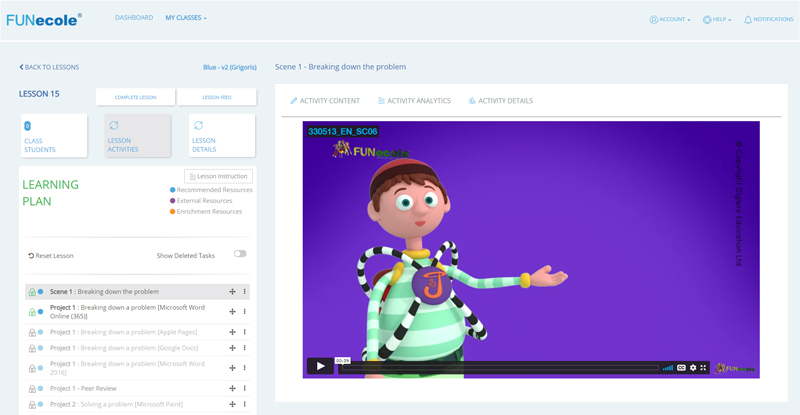 The FUNecole® solution enables teachers to tailor the instructions and the resources to gradually build-up student's higher-order thinking skills (e.g. effectiveness and efficiency in coping with unknown or unfamiliar problems).  The FUNecole® Analytics provide valuable insight for teachers to differentiate and personalize instruction in real time. Furthermore, the FUNecole® development team continuously improves and upgrades the solution and offers state of the art agile and relevant learning experiences to all the stakeholders.
Recent FUNecole® school case studies clearly demonstrate an overall performance improvement of 74% in the development of 21st century/ Social Emotional Learning skills. As for the Computer Science and Digital Literacy skills, students were able to complete more difficult tasks in less time with less guidance, illustrating an 82% proficiency skill increase. In in schools in the USA, there is a 50% decrease in the need for Tier II behavior plans. These results clearly prove that student behavior and class engagement and participation improve dramatically.
FUNecole® has been a recognized good practice in Innovative Learning and Creative Teaching by the JRC/IPTS of European Commission since 2010, endorsed by Cambridge International Examinations for the Cambridge ICT Starters Qualifications since 2012, and received a Seal of Alignment by the International Standards in Technology in Education ISTE in 2018, 2020 and 2023.

Seal of Alignment ISTE Standards for Students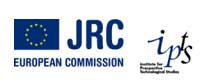 Analysed as a BEST PRACTICE in "Creative and Innovative Good Practices in Compulsory Education"

Certified Microsoft Innovative Educator Organisation (MIE)
Ready to Supercharge your Computing Curriculum?
Contact us to arrange an obligation free demo or to request pricing info.